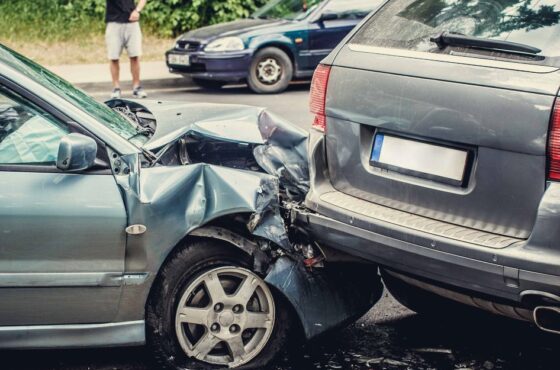 Accident lawyers handle a variety of personal injury cases, including cases involving motor vehicle accidents, defective products, premises liability, workers' compensation, medical malpractice, and assault. They help accident and injury victims pursue the maximum compensation possible in these cases. Damages victims typically recover in injury cases include costs for medical treatment, lost wages, property damage, lost earning capacity, and, in some cases, punitive damages.
Motor Vehicle Accidents
The Bureau of Justice Statistics names motor vehicle accidents as one of the most commonly filed personal injury cases. When contacted soon after an incident, car accident lawyers help victims capture and preserve critical evidence before it is lost or destroyed and build strong cases for compensation. They help people negotiate with insurance companies, which tend to look for reasons not to pay out.
The lawyers help people in a range of accident cases, including:
Car accidents
Motorcycle accidents
Bus accidents
Bicycle accidents
Truck accidents
Pedestrian accidents
Defective Products
Defective products can still reach consumers despite government regulations. When products cause harm because of companies acting irresponsibly, the companies could be held liable for the injuries that result. Personal injury attorneys can seek justice against negligent companies and seek compensation on behalf of victims.
Homeowners, store owners, and other property owners and managers can be held liable for the injuries people sustain on their premises. Personal injury lawyers experienced in premises liability help people prove negligence and build an effective case against property owners.
Workers' Compensation
When an employee is injured in a workplace-related accident, he or she is entitled to workers' compensation benefits. Several rules and regulations can impact a person's pursuit of compensation. An accident lawyer helps ensure an employer's insurer handles an injured employee's case professionally, and the worker recovers the maximum compensation entitled to him or her under the law.
Medical Malpractice
Medical malpractice occurs when a person is injured because of negligence by medical professionals or organizations. Examples of medical negligence include misdiagnosis, surgical errors, anesthesia errors, and administering the wrong medication.
Medical malpractice cases tend to be technical and complex. They typically need extensive resources to gather the evidence required. An accident lawyer experienced in the field of medical malpractice can help a person gather enough evidence to support his or her medical malpractice claim.
Assault
In assault cases, victims can institute a civil action against the perpetrators. Personal injury attorneys help victims hold those responsible for their injuries accountable. Assault victims can receive compensation for costs of their medical bills, property damage, lost wages, physical injuries, and emotional trauma.
When looking for an accident lawyer to help with a case, it is crucial for a person to look for a lawyer who is experienced in his or her specific type of case.