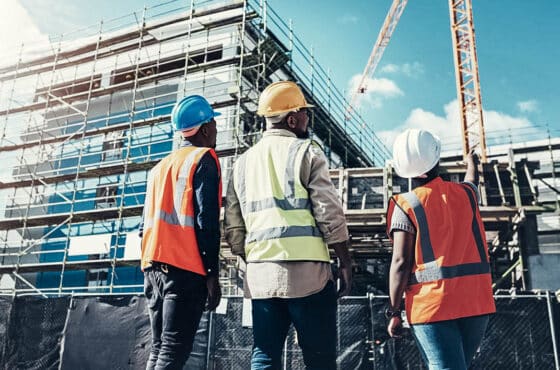 Injured individuals must understand several issues when hiring a construction injury lawyer and filing a claim for damages. If you were injured in a construction accident, navigating the tangled web of insurance companies, contractors, subcontractors, and third parties can quickly become overwhelming. Trying to decide which injury lawyer to hire only makes matters more stressful. To alleviate some of the burdens that have been left on your shoulders, our attorneys offer advice about what you need to know when hiring a construction injury lawyer.
Understanding the laws regarding workers' compensation claims and third-party lawsuits, and the types of lawyers who handle these cases can make things simpler for construction accident victims. Injured people also need to know what questions to ask when interviewing a construction accident lawyer. Finally, it's important to understand how to evaluate a construction injury attorney and the benefits of hiring a lawyer to handle your case.
What Is a Construction Accident?
A construction accident occurs when a person suffers an injury at a construction site, which often have many hazards. Injured people are often construction workers, but sometimes passersby or others in the area suffer construction injuries as well. Common types of construction accidents in Illinois include:
Falling from a roof, ladder, or scaffolding
Motor Vehicle collisions
Physical injuries caused by falling objects, debris, or equipment
Burns resulting from electrocution or explosions
Power tool accidents
Chemical or hazardous material exposure
Construction injuries can leave a victim with permanent disabilities. In many cases construction accidents are deadly.
One of the most important things you need to know when hiring a construction injury lawyer is what type of claim you are eligible to file. Depending on how your accident happened and whether you were working at the time, various legal options may be available.
Can You File for Workers' Compensation Benefits for a Construction Injury?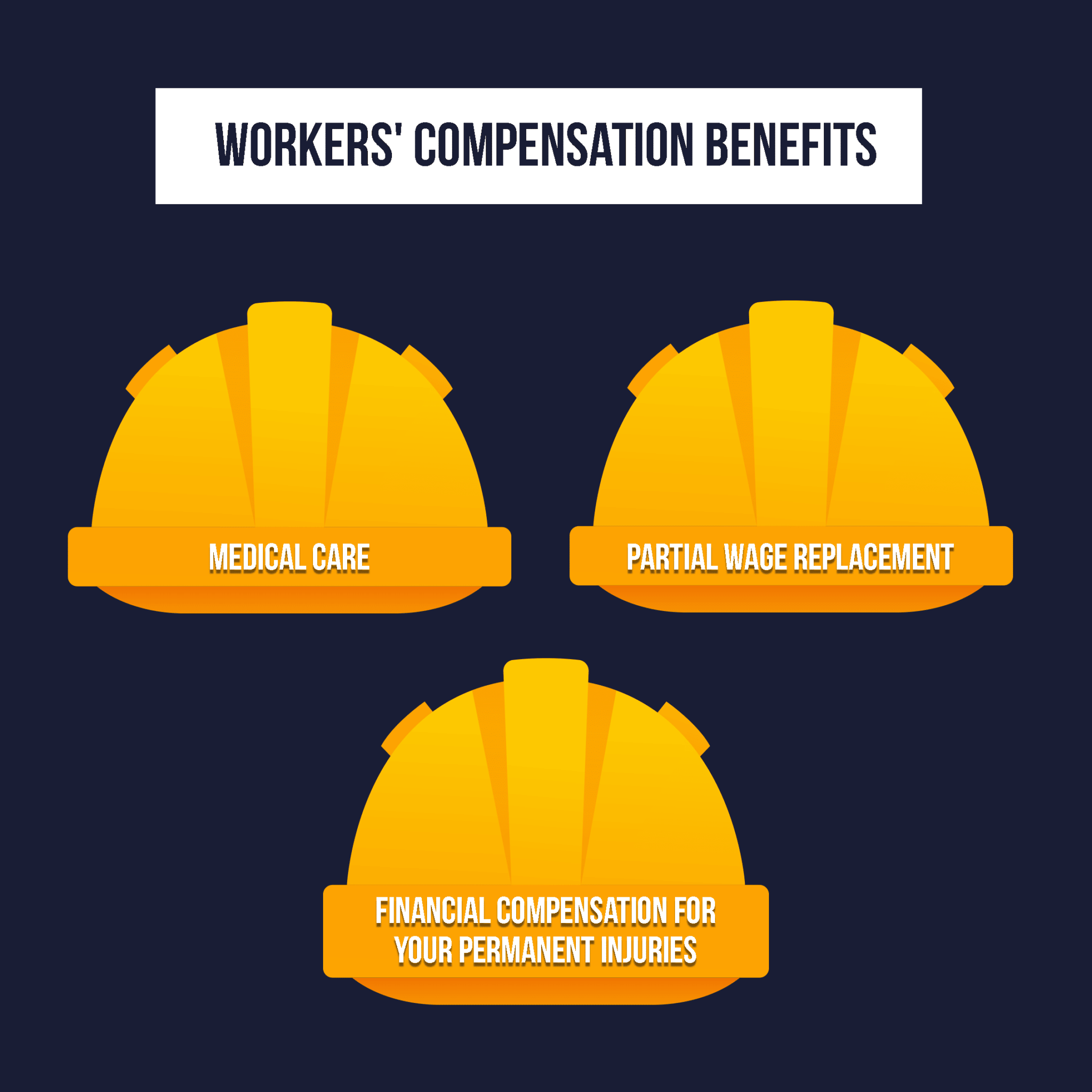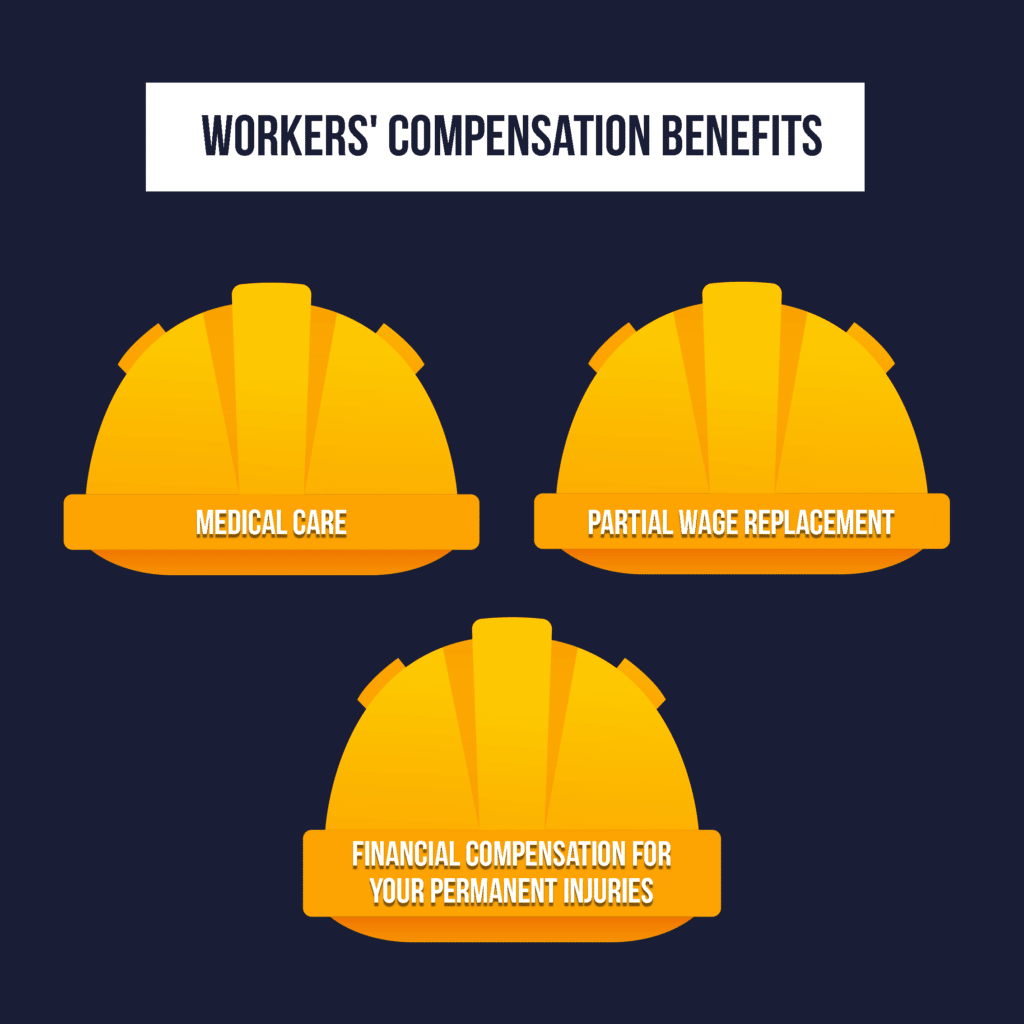 Workers' compensation insurance is a form of no-fault insurance coverage that is available to injured employees. When you file a workers' compensation claim for a construction injury, you do not have to prove another person's negligence caused your injury. You have a valid claim if you suffered a work-related injury due to a construction accident while in the scope and course of your employment as an employee. If you are an independent contractor, you are not eligible to file a workers' compensation claim.
The benefits that workers' compensation provides can be extensive. Workers' compensation pays for your medical care, partial wage replacement, and financial compensation for your permanent injuries.
You may still have a valid workers' compensation claim even if your negligence caused your injuries, however, there are certain defenses available to the employer, such as your misconduct. Your employer may also claim that your injuries resulted from your committing an illegal act. Another potential defense to a workers' compensation claim is intoxication. Your employer may claim that your injuries are because you were under the influence of drugs or alcohol. Finally, your employer can contest your claim if your injury was self-inflicted. Navigating the workers' compensation is difficult. A construction injury lawyer is essential to make sure you properly and fully enforce your rights.
Can You File a Third-Party Lawsuit for a Construction Accident?
Under Illinois law, if your injury in a construction accident was caused by your employer or your co-employee, the sole remedy available is normally through a workers' compensation claim. In most cases, the Workers' Compensation Act prevents you from filing a personal injury lawsuit against your employer or co-employee for on-the-job injuries, however, some exceptions apply. For example, you may be able to pierce workers' compensation immunity if your injury resulted from your employer acting recklessly or if your employer did not have Workers' Compensation insurance. Talking to an experienced construction injury lawyer is critical to protecting your legal rights.
Importantly, you may have a third-party personal injury claim in addition to any rights you may have to Workers' Compensation benefits. If a third party (i.e. not your employer or co-employee) caused your injury, you may file a lawsuit against that person and/or company for the actions of its employee. For example, if you suffered an injury due to falling from a scaffold that was not constructed by your employer, fell through a hole in a deck that was not properly marked by someone from another company, or if a person from another company was driving a vehicle and struck you, you may sue the wrongful party and his or her employer via respondeat superior. If your family member died as a result of a construction accident caused by someone from a company that your family member was not working for, you can also pursue a wrongful death claim against the third party.
A third-party lawsuit requires you to prove all the elements of your claim. You must prove the at-fault party owed you a duty, committed an act that breached that duty, and that the breach caused your injuries. You must prove all of these elements by a preponderance of the evidence (i.e. more likely than not).
If you file a third-party claim, you can ask for economic, non-economic, and, in some cases, punitive damages. Economic damages consist of your out-of-pocket expenses such as medical bills. Non-economic damages include your pain and suffering, disability or loss of normal enjoyment of life, and disfigurement. On the other hand, workers' compensation only compensates you for your injuries and any resulting disability.
What Are the Benefits of Hiring a Construction Injury Lawyer?
There are many benefits to hiring a construction injury lawyer. The time immediately following the accident is when to hire an injury lawyer in Chicago. This ensures that your attorney can immediately begin investigating your case and preserving the evidence. One benefit of hiring a construction accident lawyer right away is that your attorney can evaluate your case to determine if you have a workers' compensation claim, third-party claim, or both.
How to Evaluate a Construction Injury Lawyer
There are many ways to evaluate an attorney. It is helpful to look at an attorney's website to determine the areas of law he or she practices, like construction injuries. The attorney's website also provides helpful information such as his or her educational history, professional qualifications, and how long he or she has practiced law. When interviewing an attorney, it is advisable to ask about the results he or she has obtained in past cases. It is also essential to ask how many cases he or she has resolved via trials and settlements. This answer can provide insight into the attorney's litigation and negotiation skills.
If you have suffered injuries due to a construction accident, or your family member died as a result of a construction accident, you should contact the attorneys at Jeffrey M. Goldberg Law Offices at 312-236-4146.