Personal Injury
How to Find the Best Injury Attorney in Chicago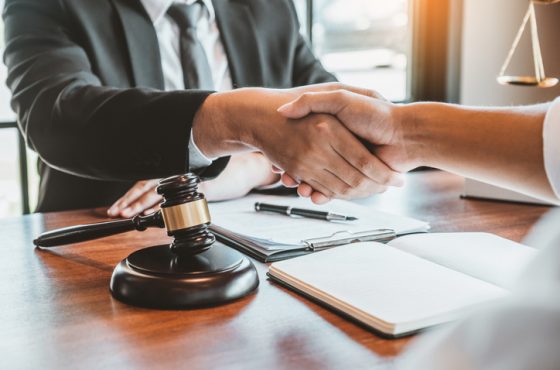 Finding the right personal injury lawyer requires performing extensive research and asking the right questions during a consultation. While reading reviews and ratings is helpful, these are only some of the steps clients should take before making a decision on legal counsel. When it comes to choosing "the best" attorney for the individual's needs, the following are some of the considerations for claimants to take into account.
Ratings Aren't The Whole Picture
Ratings don't provide an accurate picture of an attorney's skills. They don't include the win/loss record or appellate opinions. In fact, most rating services ask attorneys to provide references. These references are almost always people the attorney knows will provide a positive reference. Further, most attorneys pay to be included in a rating service's directory. Thus, consumers should always be wary of attorney ratings.
Finding the Legal Fit
Personal injury is a broad field of law. Some attorneys specialize in medical malpractice, while others specialize in automobile accidents or birth injuries. Searching for attorneys that specialize in the specific type of injury the claimant sustained ensures the attorney has the experience and legal knowledge required to pursue the claim. Many attorneys are happy to provide references from former clients who can attest to the attorney's skill and ability to pursue claims.
Finding Personal Fit
Pursuing a lawsuit for a birth injury is a very personal matter. It requires selecting an attorney who can explain things in clear and concise language and guide the plaintiff through the ups and downs of the process. Finding an attorney with a good personality fit can make the process less daunting and less stressful.
Finding an Engaged Attorney
The law is not static. It is always evolving. Selecting an attorney that lectures at bar association events and industry-related meetings, writes books/articles, is best as it shows a dedication to his or her field of law. It also shows that the attorney is up-to-date with statutes, regulatory changes, and medical terminology. Likewise, these factors make it possible to find an attorney who has strong connections to experts.
Finding a Financial Fit
It's also a good idea to ask about billing practices and fees before hiring an attorney. This helps eliminate surprises and makes it easier to understand the costs involved in pursuing the claim and the final amount plaintiffs can expect to receive when the claim for personal injuries is received.