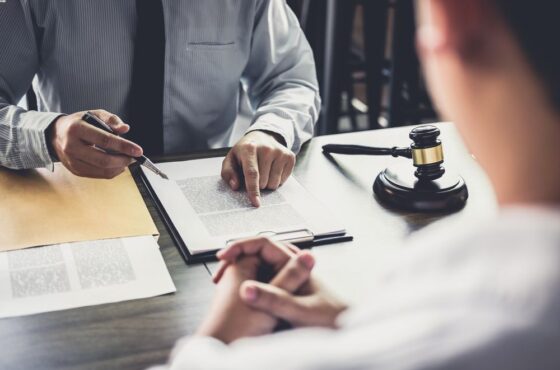 Although it is not legally required for injured victims to hire a car accident lawyer when filing a personal injury claim, hiring an attorney can significantly increase the chances of a successful outcome. Insurance companies implant the misconception that they are on the victim's side. They often insist that protecting the claimant's bottom line is their priority. However, they employ various tactics to devalue claims and reduce payouts to victims.
An attorney can identify the parties that are liable for injuries, gather important evidence, and negotiate with the insurance company to maximize the victim's settlement.
Protection from Claims Denials and Lowball Settlements
Insurance companies make profits by bringing in premiums, investing the funds for extended periods of time, and paying out as little as they can on accident claims. To keep profits high and costs low, they frequently deny claims or minimize losses to reduce settlement offers.
Teams of insurance adjusters and lawyers employ various tactics to undervalue people's claims, including:
Providing a quick settlement offer before a victim assesses the extent of his or her injuries
Offering lowball settlements that are subject to deadlines
Using stress and emotions to try to manipulate victims into accepting the proposed settlement amount
Car accident attorneys who are familiar with the strategies used by insurance companies to lower the amount of money they pay out can protect victims from lowball offers and claim denials.
By evaluating the victim's economic losses, like medical bills, damaged property, and lost wages, and his or her noneconomic losses, like pain and suffering, emotional stress, and loss of companionship, an experienced car accident lawyer can accurately estimate the value of the personal injury claim. This information is especially useful when determining whether the insurance company's settlement offer is appropriate.
Negotiating with Insurance Companies
Insurance companies frequently twist evidence and victim statements to make it appear that the victim's injuries are not severe, the injuries were not caused by the car accident, or even that the claimant was at-fault for the crash. When insurance representatives contact victims, they tend to ask them to provide recorded statements, and they often ask questions that are designed to compel the victim to admit fault. Insurance companies frequently use this information against victims to defend or deny legitimate injury claims. It is challenging for victims to undo any damaging evidence that is used against them if they go against insurance companies on their own.
Hiring a car accident attorney levels the playing field. Since the victim's lawyer will handle negotiations with the insurance company, the claimant would no longer need to speak with claims adjusters or representatives. This eliminates the risk of the injured victim saying something that may jeopardize his or her claim.
Gathering Evidence
Car accident lawyers ensure all vital information from a crash is collected. By investigating the crash scene, speaking with witnesses and the police officers who responded to the accident, reviewing photos and video footage, and gathering medical records and physician reports, the attorney can ensure that the parties who contributed to the accident are identified and held liable. In many cases, law firms have access to accident reconstruction teams, forensic specialists, and medical experts who can provide testimony if the personal injury case goes to trial.
Obtaining Medical Care
It is not uncommon for car accident victims to have difficulty obtaining quality medical care while they wait for their personal injury claims to process. Attorneys often have long-standing relationships with top medical professionals in the area. In many cases, they can help victims enter into payment agreements, so medical treatment can begin right away.
Time Is Money
Time is of the essence in car accident cases. The longer an injured victim takes to hire an auto accident attorney, the more difficult it may be to conduct investigations and maximize a victim's recovery. Concrete evidence often gets lost or destroyed over time. First responders may move on, crash scenes are cleaned up, and memories of witnesses fade. The victim's chance of recovering compensation for his or her losses is eaten away as time progresses.
Illinois, like other states, has a statute of limitations which sets the deadline for taking legal action after sustaining injuries from an accident. When the deadline passes, victims lose their right to recover compensation. In Illinois, accident victims generally have two years from the accident date to file a lawsuit in civil court to recover compensation for injuries. If victims wait too long before hiring car accident lawyers, their injury cases will be worth nothing.
Hiring a car accident lawyer as soon as possible after a crash provides the attorney with the best opportunity to obtain the highest compensation for his or her client's personal injury claim. Lawyers will usually start building a victim's case immediately to avoid missing critical deadlines and get the best outcome.