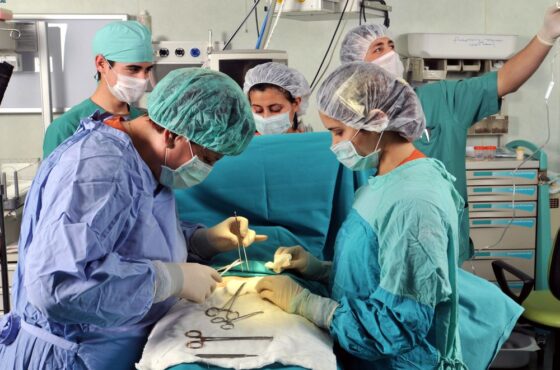 A USA Today and Kaiser Health examination found that medical errors that result in injuries or death at ambulatory surgery centers (ASCs) are underreported to oversight agencies. At least 17 states do not have mandated reporting requirements applying to surgical centers, even in the case of fatalities. Public access to vital information about surgical centers is more limited than the available information about hospitals.
No Mandated Reporting Requirements
In many states, surgery centers do not have a duty to report patient deaths. Consequently, no facility oversight authority examines if the deaths are a cause for concern or statistical anomaly. Even in the states where surgery centers have reporting mandates, medical negligence lawyers find that the required data on the centers' surgical results is usually much less detailed in comparison to hospitals.
Federal Standards Lacking
The federal government publishes performance data of hospitals and surgical centers on a Hospital Compare website. The site has significantly more data on hospitals. Hospital data related to surgical complications, mortality rates of different conditions, infection rates, and patient satisfaction scores are available. On the other hand, ASC data like rates of procedural complications and mortality are mostly absent.
The Joint Commission, the leading accreditation organization for U.S. hospitals, recommends that its members send reports on unexpected fatalities to help prevent other tragedies. The top accreditation body for surgery centers does not have similar guidelines.
Patient Transfers Unreported
When complications arise during surgical procedures, surgery centers transfer the patients to local hospitals. Many of these transfers go unreported. Medicare's inspection reports, state reports, and ambulance reports show a clear disconnect regarding patient transfers. Dozens of surgical centers transfer patients to hospitals but report zero transfers in the data that Medicare shares with the public.
For example, the state records showed that one center specializing in urological procedures carried out a total of 45 transfers in 2014 and 2015. However, Medicare's public report showed zero transfers for those two years.
Medicare allows the surgery centers to report patient data for as little as 50% of only their Medicare patients. Most patients under 65 years of age who are not yet eligible for Medicare are ignored. The 50% rule has allowed the centers to report whatever number of hospital transfers they choose — unless over half of the patients leave the centers by ambulance. It also leaves patients with little helpful information. According to the agency's officials, Medicare allows limited reporting to avoid overburdening surgery centers with requirements.
Oversight Gaps
Gaps in oversight allow surgical centers and physicians who have been hit with tough sanctions or have a history of medical malpractice to keep operating. Surgical centers that Medicare decertified over health violations have carried on with operations on patients. Surgeons dismissed from hospitals for misconduct or malpractice can open surgery centers. For instance, one gynecological surgeon who has faced more than 10 lawsuits since 1991 and lost privileges at a hospital co-owns and operates a surgical center with his wife.