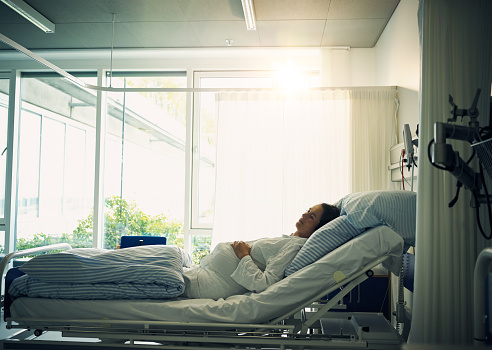 Hospitals with low safety grades are more likely to cause medical errors and preventable deaths. The Leapfrog Group evaluates how safe hospitals are for patients and assigns grades "A," "B," "C," "D," or "F" to them. "A" is the best patient safety grade that a hospital can achieve, whereas "D" and "F" represent near failing and failing classifications. Patients at hospitals with "D" and "F" grades are 92% more likely to die from avoidable medical mistakes than the patients treated at "A" grade hospitals.
Lower Safety Rating Increases Risk of Medical Errors and Avoidable Death
Leapfrog, a leading nonprofit patient safety organization, researched avoidable deaths in U.S. hospitals in conjunction with John Hopkins Medicine. Researchers assessed over 2,600 hospitals that had received hospital safety grades. From the data collected at the hospitals since 2016, they found that when compared to the patients treated at hospitals that received an "A" grade:
Patients treated at a hospital with a "D" or "F" grade face a 92% higher risk of avoidable death.
On average, patients treated at hospitals with a "C" grade have an 88% higher risk of avoidable death.
Patients treated at hospitals with a "B" grade have a 35% higher risk of avoidable death.
"D" and "F" hospitals have almost twice the mortality risk of "A" hospitals. The report broke down the rates of preventable deaths for different patient safety measures. The lower the grade of the hospital, the higher the percentage of patients that were harmed. For instance, the average incidence rate of central-line associated bloodstream infections is twice as high in "D" and "F" hospitals as compared to "A" hospitals. Patient falls in "D" and "F" hospitals were also twice as likely to occur as in "A" hospitals.
Patient Deaths Caused by Hospital Errors
About 160,000 people die annually in U.S. hospitals from the avoidable deaths that Leapfrog accounted for in its report. That translates to about 442 deaths a day on average. According to the report, if the avoidable death rate of "B," "C," "D," and "F" hospitals were equivalent to that of "A" grade hospitals, the lives of more than 50,000 patients would have been saved.
The report notes that although "A" hospitals are becoming safer, they are not perfectly safe. There is still plenty of needless harm and death in these hospitals.
Hospitals have different track records. Therefore, it is vital for people to find out the safety score of local hospitals prior to becoming patients.
Hospital Grading Criteria
Twice a year, Leapfrog assigns patient safety grades to U.S. hospitals. Its grading system is the only organization in the nation that focuses only on how well hospitals protect patients from avoidable errors, accidents, infections, and injuries.
Leapfrog has been awarding grades to hospitals since 2012. The safety score includes publicly available data obtained from the Leapfrog Hospital Survey, CMS (Centers for Medicare and Medicaid Services), and other secondary data sources. The data is weighted and combined to give a patient safety score that is published as a letter grade "A," "B," "C," "D," or "F."
These letter grades summarize 28 different safety measures and reflect the overall performance of hospitals in providing safety from preventable patient harm. Leapfrog adjusts some of its measures to reflect patients' sickness levels.
Hospital Safety in Illinois
In the Fall 2020 Hospital Safety Grades, 33.65% of the 104 graded hospitals in Illinois earned an "A." This was a drop of more than 8% from last fall when 42.59% of the hospitals achieved an "A." As a result, Illinois dropped from 11th to 23rd on Leapfrog's ranking of states with the highest percentage of "A" graded hospitals. Most of the hospitals in the state received a safety grade of "C." One hospital was given a "D," while two received an "F."
Hospital Safety in Chicago
Of the 60 Chicago area hospitals graded, 35% earned an "A." Mirroring the state's grades, "C" was the most commonly received safety grade.
Although "A" was the second most common grade, it is worth mentioning that the grade is not an indication of perfect patient safety. Of the 160,000 avoidable deaths that occur every year in U.S. hospitals, approximately 37,000 happen in "A" hospitals, and 74,000 occur in "C" hospitals. That is an indication of avoidable harm still being a problem in higher ranked hospitals.
If a patient is seriously injured, or a person loses a family member due to a medical error, he or she should speak with a medical malpractice lawyer.