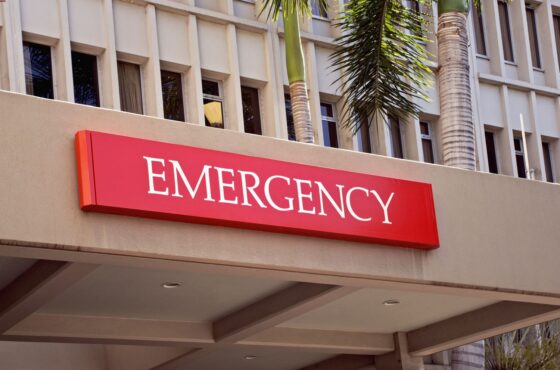 Several reports and patient-safety studies have shown certain emergency room errors to be shockingly common. Doctors in emergency departments make similar errors to those made when handling admitted patients, despite the clinical environments being significantly different. It is in the best interest of patients to understand the errors that occur, why they happen, and what can be done about them.
Medical Errors That Occur Frequently in Emergency Rooms
In a recent study, a team of physicians examined the cases of patients who made a second visit to the same emergency department, as the second visit suggested that an error might have been made during the initial visit. Information-processing errors and problems with the verification of gathered information were the most common errors.
Other errors committed that the team identified included insufficient information gathering and inadequate knowledge. Regarding individual mistakes, the ones that occurred most frequently were misjudging the significance of findings and prematurely making an incorrect diagnosis, which are mistakes that malpractice lawyers in Chicago often see in the cases they handle.
In the Emergency Medicine Closed Claims Study, 332 closed medical negligence claims were examined. The researchers found the most common causes of the claims to be:
Errors in diagnosis (around 57% of the claims)
Treatment management failures (13% of the claims)
Wrong treatment (5%)
Medication failures (3%)
Why Do Emergency Room Errors Occur?
The study of closed malpractice claims identified the possible causes of the common emergency room errors. Top of the list (found in 52% of the claims) was patient assessment mistakes, such as failure to order tests and neglecting to create a differential diagnosis. Communication errors like poor communication among medical professionals and miscommunication between patients and healthcare providers were also significant causes of emergency room errors.
Documentation errors, such as a provider failing to review a patient's medical record or failing to record a patient's information, were also present. Provider overwork, such as long wait times and inadequate staffing, was also found to be responsible for some of the claims.
Most of the causes of emergency room errors are entirely preventable. Unfortunately, hospitals tend to make the required reforms to protect patients only after facing malpractice lawsuits. 
People visit the emergency room after suffering serious health problems. Therefore, when ER physicians fail to follow the proper standards of care, they can cause crippling injuries or even death. If emergency room errors cause undue suffering for people or their loved ones, they can pursue legal action to hold the negligent parties accountable.