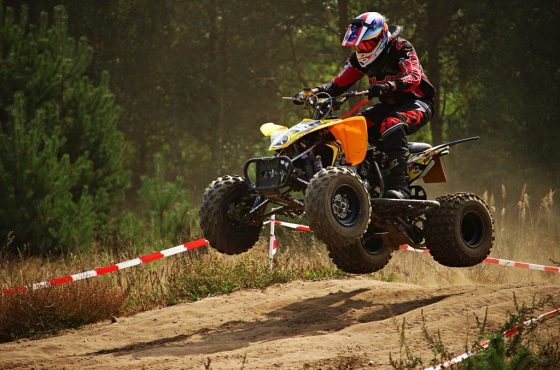 Many people have been injured, and some have even been killed when riding ATVs in recent months and years. Now more than ever, riders need to learn the precautions to take and follow the protective laws that have been put in place.
ATV Safety Risks
Two teenagers were seriously injured recently in an ATV accident in Illinois. Also in Illinois, a 22-year-old woman sustained life-threatening injuries after the ATV on which she was a passenger overturned in a roadway. These are just two of several ATV-related incidents that have occurred across the country since the year began and have led to severe injuries.
According to Consumer Product Safety Commission (CPSC) estimates, 104,900 emergency department treated injuries associated with off-highway vehicles like ATVs occurred annually from 2015 through 2019. In 2018, an estimated 81,800 ATV-related injuries were treated in hospital emergency departments.
Several factors make ATV collisions and rollovers happen often. ATVs lack roll bars, seatbelts, and safety cages but have a high center of gravity. As a result, they can tip over easily and throw off drivers and passengers.
Large, powerful engines allow ATVs to reach speeds of over 65 mph. The vehicles can weigh as much as 850 lbs. Therefore, they can be hard to control at high speeds.
The injuries commonly sustained in ATV accidents include:
Head and neck injuries
Fractures
Abdominal trauma
ATV Accident Prevention Tips
In Chicago, injury lawyers advise people to always ride at safe speeds on ATV-designated trails. In fact, it is unlawful in Chicago and the rest of Illinois to drive at speeds that are too fast for the existing trail and weather conditions. It is also illegal to operate ATVs while under the influence of alcohol and drugs.
In Illinois, riders have to be at least 16 years old and have a valid driver's license to operate ATVs lawfully on public roads. While there is no age restriction for operating ATVs in private and public lands, it is important for children below the age of 16 to ride only youth model ATVs suitable for their age.
Other safety guidelines that riders should follow are:
Participating in a hands-on ATV safety training course
Always wearing protective gear
Never driving ATVs on paved roads or public roads, except when crossing them
Only driving during daylight hours
Avoiding driving with, or being, a passenger on an ATV
Following all the recommended safety tips and the state guidelines and laws will make ATV accidents less likely.