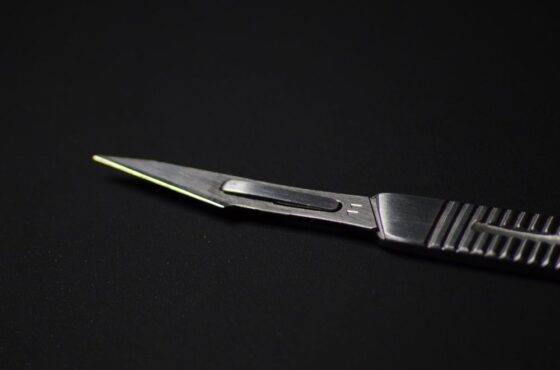 The Safety Scalpel N11, a component of Cardinal Health's Argyle UVC Insertion Tray, was found to have a permanent locking feature that could lead to serious injury or even death of newborn babies. Following two deaths and numerous complaints, the Food and Drug Administration (FDA) issued a Class 1 recall warning, the strictest type of recall.
Parents whose children have been harmed by the device are asked to report the problems to the FDA's MedWatch Reporting Program. They may also file lawsuits with birth injury attorneys to recover compensation for damages.
Recall of Argyle UVC Insertion Tray
On August 20, the FDA announced the Argyle UVC Insertion Tray recall. The FDA designated this recall a Class 1, indicating the use of the device could lead to severe or life-threatening effects, including death. The recall was due to the insertion tray's scalpel component.
Safety Scalpel N11 Locking Issue
Cardinal Health initiated the recall of its UVC Insertion Trays in mid-June because of the lack of instructions for unlocking the Safety Scalpel N11 in the trays. According to the FDA, the N11 scalpel's permanent locking feature prevents a clinician from unlocking the scalpel once its safety shield is closed and pushed forward to a locked position. If a clinician does not know about the feature, he or she may delay a procedure while getting a replacement scalpel.
When a physician cannot use the N11 scalpel because of it locking permanently, the delayed treatment that could occur as a result could lead to serious injuries or death.
The scalpel is used by clinicians when inserting an umbilical venous catheter (UVC) into a newborn's umbilical vein or artery. Clinicians often use umbilical catheters if an infant needs help with breathing to monitor blood pressure continuously or deliver medications. After placement, clinicians confirm the position of the catheters through X-ray. The insertion trays are used to organize the equipment and tools required for umbilical catheter procedures.
There have been two reported deaths caused by the N11 scalpel in the UVC kit locking permanently and the clinician being unable to unlock it during an emergency procedure. There have also been 10 registered complaints related to the locking issue. The FDA said that the recall comprises 7,197 insertion trays that contain the N11 scalpel. The affected devices were distributed from August 2019 to May 2021.