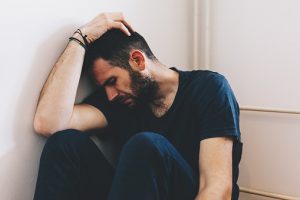 While cerebral palsy primarily impacts muscle tone, balance, and coordination, it may have an impact on a person's mental health. According to a study published in the Annals of Internal Medicine, cerebral palsy poses the risk of developing a mental health disorder, especially to adults.
The study finds that clinical awareness and available resources are lacking for mental health disorders linked to cerebral palsy. According to researchers, the medical community still hasn't caught up.
"The adult [cerebral palsy (CP)] population is expanding because of increased survival rates and stable or marginally increased global prevalence of the condition during recent decades," Daniel G. Whitney, PhD, of Michigan Medicine, the University of Michigan Depression Center and the Institute for Healthcare Policy and Innovation at the University of Michigan, wrote in the report.
Prevalence of mental health disorders in people with cerebral palsy
After reviewing a national database of insurance claims, researchers identified adults with cerebral palsy only, with cerebral palsy and a neurodevelopmental disorder, and without cerebral palsy who in 2016 were enrolled for 12 months. By doing so, the study scrutinized 37 mental health conditions that were found to be prevalent in the subjects.
Out of 8.7 million adults, approximately 5,052 had cerebral palsy and 2,296 had cerebral palsy with a neurodevelopmental disorder. In the final sample, the cerebral palsy rate was found to be 0.84 per 1,000 adults. Adults with cerebral palsy were found to have a greater prevalence of mental health disorders in contrast with adults who didn't have cerebral palsy.
The ratio for mental health disorders in adults with cerebral palsy versus those without cerebral palsy was found to be:
Schizophrenic disorders — 2.8% vs. 0.7%
Mood effective disorders — 19.5% vs. 8.1%
Anxiety disorders — 19.5% vs. 11.1%
Personality and behavioral disorders — 1.2% vs. 0.3%
Alcohol and opioid-related disorders — 4.7% vs. 3%
Challenges in diagnosis and treatment
Diagnosing and treating mental health disorders in people with cerebral palsy poses some challenges in the medical community, as some health professionals either lack the necessary tools or feel "unqualified and uncomfortable."
Gloria Krahn, PhD, MPH, of Oregon State University and Susan Havercamp, PhD, of Ohio State University, explains in an editorial accompanying the study:
"Health professionals caring for adults with developmental disabilities need to understand the social stressors they experience, differentiate mental health disorders from other contributors to behavioral problems, and participate in person-centered planning for the individual."
The birth injury lawyers at Jeffrey M. Goldberg Law Offices hope that medical professionals can develop methods to identify links between cerebral palsy and mental health disorders and implement effective treatment strategies.
With law offices in Chicago and Milwaukee, our legal team is dedicated to holding negligent parties accountable and bringing justice to families affected by cerebral palsy.
To learn how we can help, contact us online to set up a free consultation.