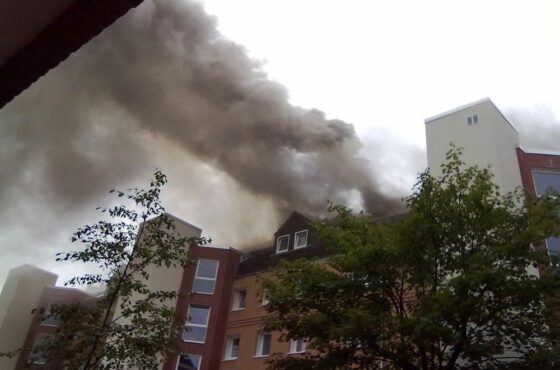 When landlords fail to provide working smoke detectors, adequate emergency exits, or commit other acts of negligence that cause or accelerate apartment complex fires in Chicago, they can be held liable for the resulting damages. Tenants can hold the landlords responsible for the wrongful deaths or personal injuries suffered.
Landlord Duty to Tenants
Landlords owe tenants and guests a duty of care to maintain apartment complexes, keeping them safe and habitable. They must keep their rental properties free of dangerous conditions that could cause injuries or deaths.
Apartment complex fires can occur for varying reasons and at any time. Landlords are required to follow several guidelines to help prevent fires, increase people's chances of surviving, and reduce property damage should a fire occur.
Landlords must ensure fire safety equipment is tested and all regulations are met according to the number of tenants, location, and size of the apartment. An emergency exit plan should be put in place and communicated to all tenants. All emergency exits should be labeled clearly and working properly. There should be no burnt-out emergency lights or damaged fire extinguishers and smoke alarms. Landlords should also ensure:
The building's maintenance is up to code
Electric sources are working properly
Furnaces, stoves, and any other equipment connected to gas lines are in good working condition
Breach of Duty
If a landlord fails to uphold the duty to maintain the apartment complex adequately, and that breach leads to a fire, the landlord could be held liable for damages. Chicago personal injury attorneys often help victims recover compensation for their losses.
An investigation by the Chicago Tribune and Better Government Association (BGA) found that since 2014, at least 61 people have lost their lives in Chicago buildings that had known and unaddressed fire safety issues. Some of the problems identified in the apartments where deaths occurred included lack of smoke detectors, heating problems, electrical issues, and unsafe internal building design.
Inadequate Fire Safety Equipment
A person could seek damages after an apartment fire if the landlord failed to install working fire alarms, smoke detection systems, and fire extinguishers or ensure the apartment complex had adequate fire escapes.
Even if a tenant started the fire, for example, by leaving cooking food unattended, the landlord could still be liable for the resulting damages if the proper safety equipment were not readily accessible. The negligent failures could have enabled the fire to spread more quickly and cause further damage.
Neglecting Repairs
Landlords are required to make the necessary repairs to rental properties. If they fail to maintain rental units, they violate Chicago tenants' rights. If a tenant notified the landlord of dangerous conditions, but the landlord did not repair or correct them, and a fire occurred, this can be the basis of an injury claim against that landlord.
Electrical Issues
The U.S. Fire Administration names electrical malfunction as a perennial cause of many home fires. Defective electrical outlets, neglected panels, and faulty or substandard electrical wiring are all forms of neglect. When an electrical fire happens, a tenant could seek compensation from the landlord or the apartment's maintenance service.
Many landlords try to cut costs by attempting to fix electrical issues themselves. If they are not qualified electricians and the repairs they make cause an apartment fire, they may be liable for victims' damages.
Building Code Violations
Landlords can be held responsible for apartment fires if the buildings are not up to code. The risk of fires increases when buildings violate the city building codes.
Failure to Maintain Heating Equipment
Not providing adequate heating is another form of neglect by landlords that could lead to apartment fires. Tenants may have no option but to utilize other forms of heating, which may increase the risk of a fire occurring.
Pest Infestations
Pest infestations resulting from landlord negligence could lead to house fires. The landlord may neglect exterminating pests or maintaining the building to protect it substantially against pests like rodents. When pests like squirrels, rats, and mice find their way into an apartment, they can chew on electrical cords and cause fires.
Tenant Injuries Caused by Apartment Fires
Apartment complex fires caused by landlord negligence can result in severe burns. The tenants on higher levels may become trapped inside their homes for an extended period and suffer injuries caused by smoke inhalation. Injuries could lead to:
Damage to internal organs
Long-term pain
Scarring
Disfigurement
If a person was injured or a loved one died as a result of an apartment fire, he or she can recover losses with the help of a Chicago personal injury attorney. The attorney may employ the services of various experts to determine the cause of an apartment complex fire.