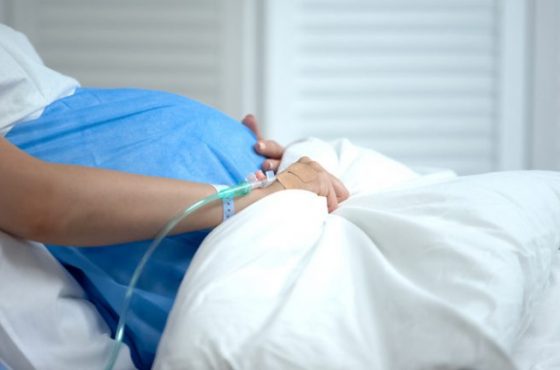 Every year, approximately 50,000 women suffer serious injuries and 700 women die from preventable childbirth complications in U.S. hospitals.
Why Are Women Dying During Childbirth?
Today's advanced medical technology and expert medical care should make having a baby a normal, everyday occurrence that is safe for mother and child. However, while thousands of pregnant women give birth to healthy babies in hospitals each day, thousands more are not so lucky. Life-threatening emergencies caused by childbirth complications are putting thousands of women at risk for injury and death.
U.S. hospitals have a very high rate of childbirth complications. Most hospitals, state health agencies, and insurance companies keep this information carefully guarded from the public. Some experts argue that the best-equipped hospitals may have higher maternal complication rates because they treat more high-risk patients with existing health problems. In Illinois, a birth injury attorney in Chicago often sees maternal injuries that happen in some of the area's best hospitals.
In a recent USA TODAY report on childbirth complication rates, research done in 13 states showed a high rate of maternal injuries. Between 2014 and 2017, patient records showed that life-threatening complications were double the normal rate in one out of eight hospitals. Records showed that patients suffered a higher rate of strokes, heart attacks, excessive bleeding, hemorrhage, preeclampsia, and stillborn births. Hemorrhage, the leading cause of maternal injuries and deaths, is preventable.
The USA TODAY investigation on maternal complications caught the attention of Washington politicians. The House Committee on Ways and Means asked hospital administrators to address problems and propose plans to reduce maternal injuries and deaths. By the end of 2018, numerous bills proposing to study or fix the maternal injury epidemic were introduced by Congress. The Senate approved the Preventing Maternal Deaths Act which allocated $12 million in federal funding over the next five years. The Joint Commission, a non-profit that accredits more than 22,000 U.S. health care providers, mandated that all qualifying hospitals must keep supply kits on hand to stop excessive bleeding and postpartum hemorrhage.
Hospitals and medical professionals have a duty of care to protect women from becoming injured or dying during childbirth. When they fail to meet that obligation, they can be held liable. The patient can pursue legal actions through a birth injury attorney.