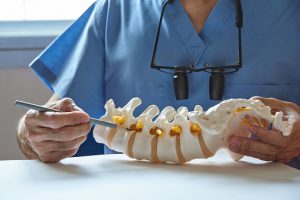 Children with cerebral palsy often suffer a lifetime of limited movement and coordination, cognitive challenges, and abnormal development. This condition occurs during birth or soon after. Standard treatment often includes medication to help treat muscle stiffness and pain, as well as physiotherapy to help with walking.
Recent analysis by the NIHR Guy's and St Thomas' Biomedical Research Centre (BRC) and King's College London show that a surgical procedure may be the key to helping children with cerebral palsy improve their ability to walk.
How Children with Cerebral Palsy Can Benefit
The procedure, dubbed "selective dorsal rhizotomy," can help improve mobility, mitigate pain, and relieve stiffness. It's done by cutting sensory nerves from the legs where they connect with the spinal cord. It's designed for children who can walk, but suffer complications with stiffness and pain.
Initially, there was no supporting evidence proving that the procedure would be effective until NHS England launched a study that examined the outcome of the procedure on eligible children with cerebral palsy ages 3-9. The study was conducted by researchers at King's College in London, who were commissioned by the National Institute for Health and Care Excellence (NICE).
Professor Janet Peacock, data analytics co-leader at the NIHR Guy's and St Thomas' BRC and Professor of Medicine Statistics at King's College London, is confident that the initiative will prove to be successful.
"We were commissioned to fill an evidence gap around selective dorsal rhizotomy for treating cerebral palsy—previous trials didn't look at children's quality of life and there was not enough evidence about how children fared in the longer term. Those were both important aspects to be considered. Our study provided convincing evidence that the procedure helped the children," she said in a statement.
The study was conducted at five locations, where the procedure was performed on 137 children with cerebral palsy. Researchers then analyzed two years of progress following the procedure. As a result, the children experienced increased movement, less pain, and an overall improved quality of life.
Dr. Chris Verity, a consultant pediatric neurologist at Addenbrookes Hospital, explained how the procedure could benefit children with cerebral palsy with no risk.
"This study shows objectively that the procedure does improve motor function, and doesn't have dangerous side effects," he said. "For some children with cerebral palsy and their families, this could really improve quality of life and help children walk more easily and without the use of walking frames and other aids."
As birth injury lawyers dedicated to serving families of children with cerebral palsy, the attorneys at Jeffrey M. Goldberg Law Offices will continue to keep an eye on these developments. We are experienced litigators with law offices located in Chicago, Illinois and Milwaukee, Wisconsin.
If your child has developed cerebral palsy from a birth injury, contact us today to discuss the legal options available to you.