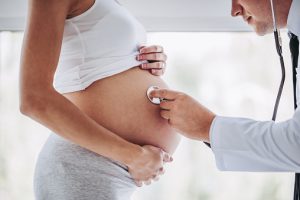 Giving birth to a child should be one of the happiest moments in a mother's life. An average of 4 million births happen in the United States each year, according to Baby Center. That figure works out to nearly 11,000 births per day.
While the majority of births may be successful and without any serious complications, some can go terribly wrong. When this happens, we expect our medical professionals to take measures to prevent serious injuries or fatalities among maternal patients.
However, according to an in-depth USA Today investigative article, doctors and other medical staff members often fail to meet maternal patients' health needs, resulting in serious injuries and fatalities to mothers.
Maternal injury and death statistics
Every year, more than 50,000 women suffer from severe injuries and roughly 700 die during or shortly after childbirth. What is causing this problem? It's very simple. Doctors and nurses aren't following standard medical procedures and protocols designed to prevent such injuries from occurring.
According to USA Today, when women's health needs are ignored during or after childbirth, they can suffer:
Significant loss of blood
Organ failure
Serious infections
High blood pressure
Strokes
Blood clots
Paralysis
Infertility
While the rest of the world continues to make improvements to prevent childbirth injuries and deaths, the United States continues to lag behind other countries. A total of 55 countries worldwide have a lower infant mortality rate than the United States, according to statistics compiled by the Central Intelligence Agency. Some countries with a lower infant mortality rate (meaning less children die during or shortly after childbirth) than the United States include Cuba, Canada, the United Kingdom, Japan, France, Germany, Italy and Spain.
USA Today launched an investigation into this growing problem by gathering more than a half-million pages of internal hospital quality records and examining the cases involving more than 150 women who suffered complications during childbirth. Additionally, reporters reached out to 75 birthing hospitals to track whether they follow recommended procedures.
Failure to follow protocols
After examining several hospitals in New York, Pennsylvania and the Carolinas, USA Today found that fewer than half of maternity patients received prompt treatment for dangerously high blood pressure. This type of negligence can happen at any hospital, big or small. In many cases, these hospitals have the technology and training to prevent maternal injuries.
This issue is nothing new. For over a decade, medical experts have been pushing for change, and despite evidence that childbirth injuries are climbing, doctors and medical professionals continue to ignore the problem.
States with the highest maternal death rates from 2012 to 2016 included:
Louisiana: 58.1 maternal deaths per 100,000 births
Indiana: 43.6 maternal deaths per 100,000 births
Georgia: 48.4 maternal deaths per 100,000 births
States with the lowest maternal death rates from 2012 to 2016 included:
California: 4 maternal deaths per 100,000 births
Nevada: 8.4 maternal deaths per 100,000 births
Massachusetts: 8.4 maternal deaths per 100,000 births
From 2012-2016, Illinois had an average of 14.7 maternal deaths per 100,000 births. Additionally, the harm rate from January to September of 2015 was an average of 146.9 per 10,000 deliveries. USA Today found that the state's maternal death panel meets quarterly, but reports aren't available to the public. Instead, the panel uses its data in academic studies.
How maternal deaths can be prevented
The United States currently ranks 47th in the world for maternal deaths. In response to this alarming issue, grassroots activists at the Preeclampsia Foundation have been urging lawmakers to take action with its #Act2SaveMoms campaign.
In 2017, a bipartisan effort was initiated; law makers from the 115th U.S. Congress have introduced the Preventing Maternal Deaths Act (H.R. 1318). This proposed federal legislation was introduced to the House's Energy and Commerce Committee on March 2, 2017. Then on March 17, 2017, the bill was referred to the Subcommittee on Health. Since then, no further action has been taken on the bill. If passed, it will give the Department of Health and Human Services (HHS) the authority to issue grants to states for the purpose of:
Reviewing maternal deaths
Establishing a maternal mortality review committee
Making sure each state department of health implements health care provider education to improve maternal care
Collecting information for HHS review
Making state reports available to the public
In the meantime, the Preeclampsia Foundation urges maternal patients and new mothers to look for the warning signs of dangerously high blood pressure. These include:
Swelling or edema
Headaches
Nausea or vomiting
Abdominal pain
Shoulder pain
Lower back pain
Sudden weight gain
Changes in vision
Sensitive reflexes or hyperreflexia
Shortness of breath and anxiety
Taking these warning signs seriously right from the start. Seek immediate medical treatment to prevent severe injuries, illness and death. And when doctors and medical professionals don't give your symptoms the upmost care, misdiagnose your illness, or simply brushes it off, their negligence puts you at risk.
One new mother reports having normal blood pressure throughout her entire pregnancy. But on the day she was sent home with her newborn child, her blood pressure spiked to dangerous levels, resulting in a trip to the emergency room. After spending three days being hooked up to a magnesium drip, she was sent home with no blood pressure medicine. When her blood pressure spiked a second time, she had no choice but to return to the ER.
Incidents like this are unacceptable. We put our trust in medical professionals and expect them to provide the best care possible. That's why it pays to talk to a Chicago medical malpractice attorney. We work tirelessly to seek justice for maternal patients whose lives are drastically changed or cut short due to medical negligence.
If you or a loved one suffered a maternal injury, don't hesitate to contact Jeffrey M. Goldberg Law Offices today and find out how we can help your family.