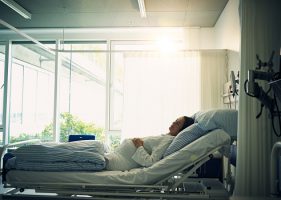 Last month, we discussed the alarming rate of maternal deaths across the United States. One of the leading causes of maternal deaths is dangerously high blood pressure, also known as preeclampsia, which can lead to a stroke if not quickly treated.
When the Failure to Act Puts Maternal Patients at Risk
An investigation by USA Today reports on the staggering routine failures of maternal hospitals. This study prompted The American Hospital Association, which represents nearly 5,000 hospitals and health networks nationwide, to crack down on maternity hospitals. In recent years, the trade association has held closed-door training sessions designed to urge maternity hospitals to improve their quality of care.
The training sessions – which were invitation-only – discussed how wide-ranging care failures at birthing hospitals are causing unintended deaths. One trainer told maternity staff during a 2015 webinar that maternal deaths, "were from causes that we could have done something about. We could have prevented it if we had recognized the emergency early on."
Another trainer stated during a 2016 closed session that according to studies, as many as 93 percent of maternal deaths caused by bleeding during childbirth could have been prevented if medical staff monitored the amount of blood loss. Additionally, 60 percent of deaths caused by preeclampsia, a life-threatening blood pressure condition, could have been prevented if medical staff took measured to control maternal patients' blood pressure.
In the past year, a growing number of maternal hospitals have been partaking in voluntary childbirth safety improvement programs. There are currently 985 hospitals enrolled in the Alliance for Innovation on Maternal Health (AIM) Program, which accounts for roughly 40 percent of all birthing hospitals in the United States. According to AIM's website, the United States has the highest maternal mortality rate of any developed country, aside from Afghanistan and Sudan. The organization's goal is to eradicate maternal deaths in the U.S.
As part of a voluntary quality-improvement program, USA Today acquired data from dozens of U.S. hospitals in 2015 and 2016 – which kept track of how often medical staff gave the appropriate amount of blood pressure medicine within a one-hour emergency deadline.
They found that:
At roughly 40 maternal hospitals in New York state, less than half of maternal patients suffering life-threatening blood pressure levels received the appropriate treatment.
At about a dozen hospitals in Pennsylvania, maternal patients were promptly treated only 49 to 67 percent of the time.
At Bon Secours St. Francis Hospital in Charleston, South Carolina, over 65 percent of maternal patients weren't properly treated.
At Carolinas Medical Center in Charlotte, North Carolina, around 40 percent of maternal patients did not receive prompt treatment.
At Alamance Regional Medical Center in Burlington, North Carolina, only one out of 48 maternal patients with dangerously high blood pressure received appropriate treatment.
What Is Being Done to Mitigate the Problem?
These records show that the delayed reactions of medical professionals have put maternal patients at risk of suffering severe, life-threatening injuries. Unfortunately, the failure of medical staff to respond promptly is often kept out of the public eye and untracked by government agencies.
Cone Health operates both Alamance Regional Medical Center and Women's Hospital in Greensboro, NC. Since both hospitals have begun participating in the federal quality program, they have seen a significant amount of improvement. This includes proper treatment for maternal patients suffering high blood pressure:
84 percent of the time at Women's Hospital
72 percent at Alamance Regional Medical Center
In order for maternity hospitals to prevent maternal deaths related to high blood pressure, they should do the following:
Ensure that key medications are readily stocked at labor and delivery units.
Make sure the emergency room incorporates a policy to promptly identify high blood pressure in pregnant or recently delivered women.
Train their medical staff on how to respond to emergency situations.
Take blood pressure correctly and watch out for levels that reach 160/110.
If a maternal patient's blood pressure reaches 160/110, retake her blood pressure every 15 minutes to ensure an accurate reading.
If a maternal patient's blood pressure remains at 160/110 after multiple readings, make sure she receives blood pressure medication within one hour.
Make sure the outcomes of all cases, especially those admitted to the intensive care unit, are reviewed, tracked and monitored.
If hospital staff fails to take appropriate measures to prevent maternal deaths, they should be held accountable. If you or a loved one suffered an illness or injury due to medical malpractice, it's important that you have an attorney who knows how to investigate these complex cases.
Our attorneys at Jeffrey M. Goldberg Law Offices have seen the devastation caused by negligent medical staff. We'll leave no stone unturned in our pursuit of justice. Contact us today and find out how a medical malpractice attorney can help you.